Property Photography...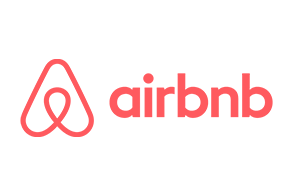 As an Airbnb verified photographer (since 2012), Rob has proven and extensive experience to photograph your home, business, showroom or architecture, domestic or commercial, to a high standard.
Using a specialist wide-angle lense, Digital Photography by Rob Holding can capture the smallest rooms to large stadiums.
Weather you're listing for sale, to rent or to advertise, having professional images can showcase your space at it's full potential.
Your hi-resolution images are individually edited before sending the finished pictures to you electrinocaly within 24 hours.
Prices start from just £75. Please Contact Us with your requirements.
Explore some example images here


---
Hiring a Real Estate Photographer for your Property
Five top tips to help you
By Rob Holding, UK Property photographer
Whether you are looking to rent or sell your property, first and foremost: Investing in professional images will lift your property listing to the next level. Taking snap shots with your phone or tablet will not show your property in the best light (pun intended). The five following tips are a taken from my six years working as a Real Estate and property photographer. I hope you find them useful.
Hiring the 'right' photographer to take images for you; no matter what you need photographing, can be a challenge. Many specialise in a particular sector and, while excellent in their own disciplines, may struggle with others. A fashion photographer; although competent at fashion photography, may not be the best person to shoot a wedding. A wedding photographer may find sports photography tricky. Different scenarios can require different photography skills, experience and equipment; asking a sports photographer to photograph the fine detail of jewellery would probably not yield great results.
The first thing when looking for a photographer to shoot Real Estate would be to check they actually offer that service. Don't just take their word for it either; ask to see some examples of their work. A reputable, practicing photographer should have a body of past image examples they can show you. As a properly photographer, I carry and use specialist wide angle lenses that are designed for architecture. I also direct potential customers to examples of my work on my website.
There is no uniform standard to photography. Airbnb for example, provide guide lines to their photographers, however, asking two different shooters to capture the same property will result in two sets of different images. After all, photography is an art form. Do your research. If your property is going to be listed on a website, look at other listings on the site. You'll soon find images that you love and others you don't. If you exhaust your search for local Real Estate photographer via the search engine(s), try contacting other property owners form the same site you will be listing with and ask who their photographer is. I personally get most of my work through recommendations this way.
How much should it cost? This is a very good question and I get asked a lot. Once you've found a photographer or two (or more). It's time to compare their quality; but don't just head for the cheapest. Frankly if you get it wrong the cost will be considerably higher and I'm not just talking in monetary terms. Image quality, turn-around time, professionalism and experience are all relative here. If photographer 'X' is more expensive than photographer 'Y' but photographer 'X' offers a better service with great images and a fast turn-around, it's worth considering paying the additional money. If you opt for photographer 'Y' because they're less expensive but you're subsequently disappointed with the results, you may regret your choice and have to pay out again to re-shoot. In most (but certainly not in all) cases the phrase 'you get what you pay for' holds true. Unless you're assigned a photographer I'm afraid you will need to choose your photographer based on your own price to quality ratio that you're prepared to pay. If you're happy with the images you receive and the price you have paid for them, you've done a good job.
You may or may not know what you actually want form your pictures. Feel free to talk to your photographer, explain what the images will be used for and ask their advice. A good photographer should be able to offer suggestions and guidance on what will make your property look good.
It may sound like a cliché, but decluttering and tidying-up are the best things you can do to help your photographer to help you. Think about the things that you'd like to see when you search for a property yourself. Your potential buyers or lodgers will be looking for similar things. Remove family photographs before your shoot. When viewers see a property with lots of other people's photographs, it's harder for them to imagine themselves living there. Leave them a 'blank canvas' where then can picture (pun intended) their own memories and family members there. Close toilet lids and remove any cleaning products on display. Remove any washing up from sinks and draining boards.
Please feel free to leave a
comment
or
ask any questions
you may have.
---